What's in this Guide
Where to play the best French Roulette online?
1. Betway Casino
Betway is an international online casino licensed to offer various casino games, including French Roulette. Its French Roulette is playable across devices and available in different betting limits. Aside from the famous French variant, Betway is also home to variants such as Auto Roulette and Sapphire Roulette.
2. DraftKings Casino
DraftKings have their own exclusive French Roulette games as well as other popular French Roulette games. DraftKings is one of PA's top online casinos, so if you're going to play French Roulette anywhere, you should play it there.
3. Unibet Casino
Unibet is another US online casino that offers a premium gaming experience. This website brings together a wide range of table games, including French Roulette. Unibet offers one of the best collections of roulette games, with some house exclusives and titles from Evolution Gaming. There are even VIP rooms too.
If you're looking for other roulette games, don't forget to browse our website for recommendations!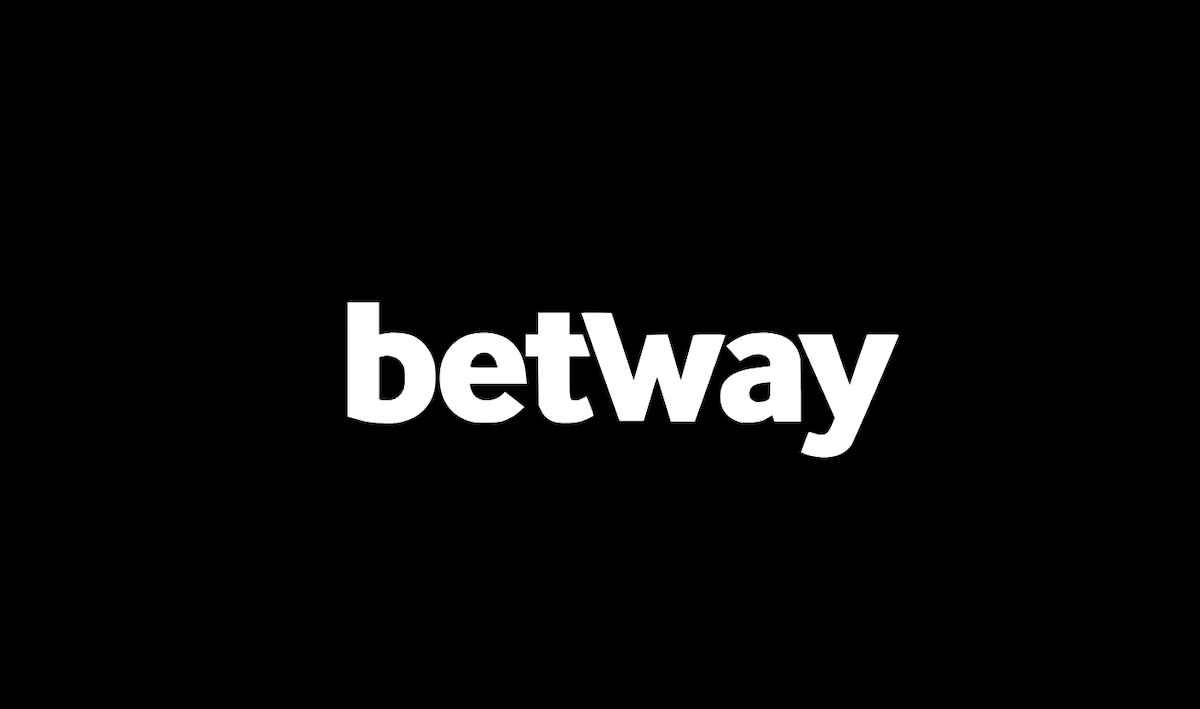 Why choose French Roulette?
Online casinos for Pennsylvania players often feature a wide range of roulette games. The game's presence in most casinos is a testament to the game's popularity and reputation in the gambling industry.
Compared to its American counterpart, French Roulette uses a single-zero-wheel layout, offers plenty of bets, and some of these betting rules are in French!
French Roulette vs. other Roulette Variants
French Roulette shares some similarities with European Roulette. For a start, both variants use a single-zero layout with pockets for 1 to 36.
These pockets are displayed in alternating colors of black and red, with the single zero in green. In the American Roulette, you will notice the addition of an extra pocket for '00', which increases the game's house edge to more than 5%.
Finally, online French Roulette is more interesting to play thanks to some French bets and rules expressed in French.
To learn more about their similarities and differences, make sure to check the information below:
| | French Roulette | American Roulette | European Roulette |
| --- | --- | --- | --- |
| Layout | 37 pockets(0-36) | 38 pockets(0-36 + 00) | 37 pockets(0-36) |
| Bets | Straight-up, Split, Street, Corner, Odd/Even, High/Low, Red/Black, Announced bets such as Voisins du Zero, Le Tiers du Cylinder, Jue Zero, Orphelins, and Finales | Straight-up, Split, Street, Corner, Odd/Even, High/Low, Red/Black, Five Line, Special Bets | Straight-up, Split, Street, Corner, Odd/Even, High/Low, Red/Black |
| RTP | 97.30% | 94.76% | 97.30% |
| House Edge | 2.70% | 5.24% | 2.70% |
Difference between French and American Roulette
French and American Roulette are two of the most popular versions of the game. So, what is the difference, and why does it matter? The primary difference between French and American Roulette is in the wheel's layout.
In the French variant, there is an extra pocket for '0' on top of pockets for 1 to 36. An additional pocket is for '00' in the American version, which increases the casino edge to 5.24%.
Difference between French and European Roulette
French and European Roulette games are similar. Both games use a single-zero layout for the wheel. However, the French version is more entertaining, since it uses extra bets in French like the Finales, Orphelins and Jue Zero.
How to play French Roulette – Breakdown of a round
1. Master the Rules
Before you begin, you'll need to master first the roulette rules and types of bets. Roulette is a colorful and exciting game thanks to nearly a dozen types of bets to play. These bets boast different odds and payouts, so it's best to review these
1. Fund your Balance
Log in and fund your casino account. Visit the casino's Cashier section and select your payment option to top up your account. In top Pennsylvania casinos, you can choose from e-wallets, credit and debit cards, or even Bitcoin.
2. The decision time: Place your bet
You're ready to play and place your bet with a funded account. So, what is the best roulette bet? Remember that in roulette, the results are random, and each betting option comes with specific odds and payouts. For example, you can wager on an even-money bet that offers a 1:1 payout, or go for a single number that provides the best payout.
Explore some Strategies
In French Roulette, the results are always random. Once the croupier spins the wheel, the next thing you can do is hope the spinning ball ends up in the pocket that represents your bet. But you can improve your chances at the table by looking at the best French Roulette betting strategies.
3. The Croupier will now spin the wheel
Once you have placed your bet, the croupier will spin the roulette wheel. He turns the wheel in one direction and throws the ball into the wheel for it to spin in another direction.
4. Results and Payouts
After the croupier spins the wheel, your next task is to follow the wheels and the ball's movement and hope it ends up in one of the pockets with your bets. If not, your wager is lost, and you can play again. The payout for the winning bet is based on the game's paytable.
Master the Rules of French Roulette
French Roulette offers simple rules that can work for all types of players, beginners included. But to fully appreciate this game, you should review the basics, check, and compare the types of bets available before you start.
The Objective
In French Roulette, you'll wager money on what you think will come up from the random spin of the wheel.
Important terms you need to know
One way to fully master and appreciate French Roulette is to know its lingo, like the types of bets you'll play.
French Roulette bets
Your French Roulette bets fall into two groups – the inside and outside bets. You can also see these bets on the roulette wheel: inside bets are inside the betting table layout, and the outside bets are situated outside. For experienced players, the type of bet to play will depend on their roulette betting strategy and risk tolerance.
French Roulette Table
On the French Roulette table, you will find sections for 1 to 36 in alternating colors of black and red. The pocket for single zero is in green.
Inside Bets
These are the types of bets that are displayed on the French Roulette table. These sections are close to each other or grouped up to six numbers. The most popular inside bet is a wager on a single number. We have prepared a table below for you to check out all possible inside bets in the French variant.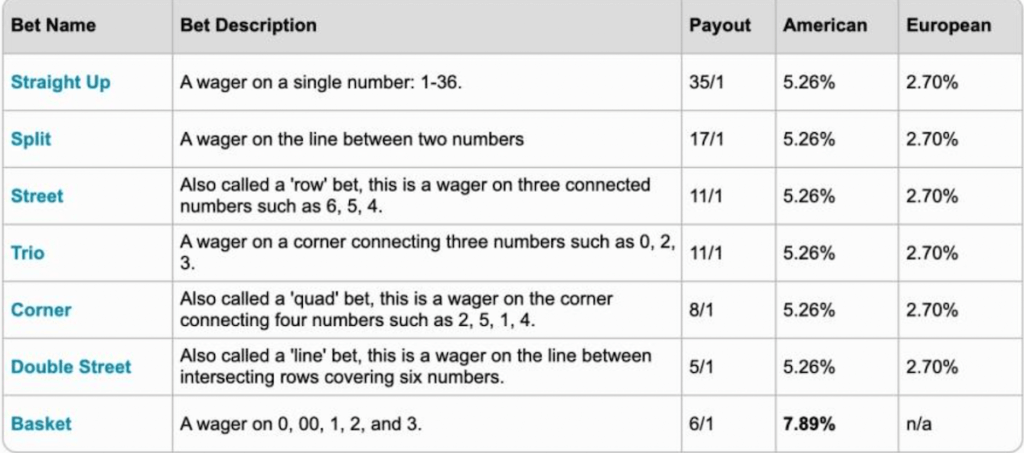 You will notice that the betting options for the French and the European versions are the same. The RTP and house edge are similar for both table games.
Straight up
You are betting on a number, and it pays 35:1.
Split
It is a wager on a line between two numbers. So when one of the two numbers win, you collect a payout.
Street
Players bet on three connected numbers.
Trio
It is a wager on the corner that features three connecting numbers.
Corner
The player is also betting on a corner, but four numbers.
Double Street
This is a potential wager on the line between intersecting rows and involves six numbers.
Basket
Playing the French version is a bet on numbers 0, 00, 1, 2, and 3.
Outside Bets
If you want a better chance of collecting a payout, then outside bets are recommended. In the online French Roulette, these outside bets come with French names.

If you're a beginner, you may want to check the common outside bets and their equivalent in the French language.
Column
The player picks one of the three columns and earns a potential 2:1 payout.
Dozens or Douzaine
You choose from Premier, Moyenne and the Derniere set of 12 numbers with this bet.
Red/Black or Rouge/Noir
A popular even-money bet that pays 1:1.
Pair/Impair or Odd/Even
Another example of an even-money bet where you bet if the outcome is Odd or Even.
Manque/Passe or Low/High
The player is wagering that the result is low, in the 1 to 18 range, high, or within the 19 to 36 range.
Other Types of bets in French Roulette
Announced/Call Bets
These are called bets in the French version, covering the different wheel sections. In addition, the player can choose from three fixed call bets: the Voisins du Zero/Jeu Zero, Orphelins, and Tiers du Cylindre.
Final Bet
You are wagering on straight bets with a common final digit. For example, a final bet on '3' means that the player is wagering on 3, 13, 23 or 33.
Full Complete/Complete/Maximum Bet
This type of bet is best for the high-rollers since you're placing all kinds of inside bets that involve a single number.
French Roulette Strategies
The main appeal of roulette lies in the randomness of the results of the spin of the wheel. But even if the results aren't controlled, there are still ways to improve your experience. One effective way is to learn a few French roulette betting strategies.
The Martingale System
The Martingale betting system covers losses by increasing the wager after a loss.
Reverse Martingale strategy
The Reverse Martingale is just the opposite – you double your wager after a win.
Fibonacci strategy
This is a slightly complex betting strategy that follows the Fibonacci math sequence. Experts recommend that you only use this strategy on even-money bets.
French Roulette odds and payouts
The table above describes the payouts, RTP, and house edge for European and French Roulette versions.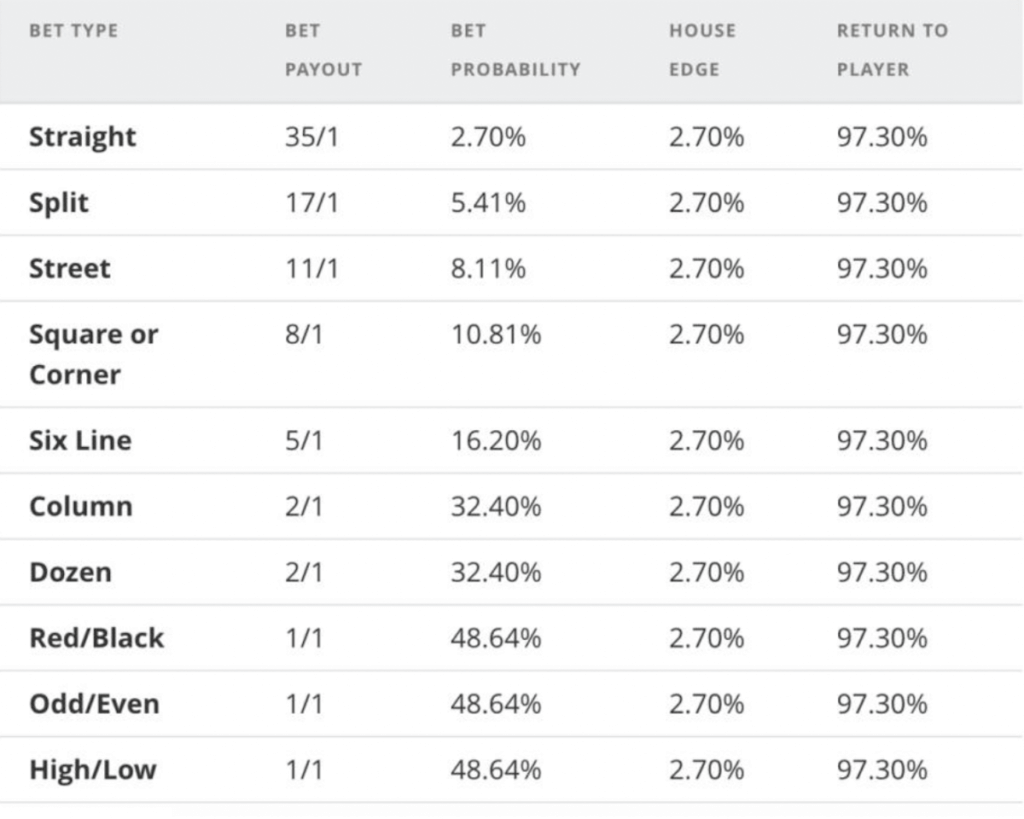 RTP in French Roulette
The Return to Player percentage or RTP is 97.30% in the French Roulette variant.
Payouts in French Roulette
Like in other roulette games, the payouts for winnings vary depending on your bet and wager amount. For example, if you pick 'Red' and win, you are paid 1:1.
House Edge in French Roulette
Like the European version, the house edge in French Roulette is 2.70%.
Frequently asked questions
The top PA online casinos feature French Roulette games from popular vendors in the free demo.
French Roulette uses a single-zero-wheel layout, which translates to a lower house edge. Also, this roulette version offers bets and rules in French.
French Roulette has an RTP of 97.30%.