Why Responsible Gambling Matters
Playing at an online casino is meant to be an exciting, fun activity for players to do in their spare time. When you gamble online, it's normal to lose money as you can never expect to win every time you play.
Problem gambling begins when you find yourself losing a lot of money more regularly, while still unable to stop yourself from playing at the online casino.
We want our players to feel safe while playing online and aware of the potential consequences that come with gambling.
What is Responsible Gambling?
Responsible gambling is used by the gambling industry as an outline for players to understand all of the risks associated with gambling, and how to prevent addiction.
Smart players know they are going to lose sometimes and when to step away. They understand the consequences involved and play for the sole reason to have fun, with money they can afford to lose.
There are 10 rules outlined by the PGCB for Responsible Gambling:
If you choose to gamble, do so for entertainment purposes. If you notice gambling is no longer fun, ask yourself why you are still playing.
Treat the money you lose as the cost of your entertainment and any winnings as a bonus.
Set a dollar limit and stick to it. Think about what you can "afford" to lose, but how much you want to spend. Do not change your mind after losing the money.
Set a time limit and stick to it. Even if you're winning, stop when you told yourself you would.
Expect to lose. The odds are that you will lose.
Do not borrow money from anyone to gamble.
Create balance in your life. Gambling should not interfere with or substitute for friends, family, work or other worthwhile activities.
Do not go and chase lost money. It's likely that the more you try to recoup your losses, the larger your losses will be.
Do not gamble as a way to cope with emotional or physical pain.
Become educated about the warning signs of problem gambling. This will help you make better decisions.
Every online casino in Pennsylvania has a Responsible Gambling section where you can go to seek help. There are different restrictions you can put in place if you find that gambling is turning into a problem, like time restraints and deposit limits. You also always have the option to join the self-exclusion list, which we explain below.
Do You Have a Potential Gambling Addiction?
Responsible Play is the newest problem gambling site released by the Pennsylvania Gaming Control Board, and has a 10 question quiz on the site that anyone can fill out:
Have you often gambled longer than you had planned?
Have you often gambled until your last dollar was gone?
Have thoughts of gambling caused you to lose sleep?
Have you used your income or savings to gamble while letting bills go unpaid?
Have you made repeated, unsuccessful attempts to stop gambling?
Have you broken the law or considered breaking the law to pay for your gambling?
Have you borrowed money to pay for your gambling?
Have you felt depressed or suicidal because of your gambling losses?
Have you been remorseful after gambling?
Have you ever gambled to get money to meet your financial obligations?
If you said "yes" to at least one of these questions, you may have a problem with gambling and should seek help today. You can talk to someone by visiting one of the resources listed here.
Helping Someone with a Gambling Addiction
It's important to understand the signs of problem gambling, so you can notice them in a person who needs help. If you notice the following behavior in someone close to you, they may be the ones with the problem.
Is the person annoyed or easily aggravated when not gambling?
Is the person lying to friends and family about their gambling habits?
Is the person stealing money in order to fund their gambling?
Is the person losing opportunities (career, relationships), due to gambling?
If you think someone you know may have a problem with gambling, click here to read more signs and how to talk to someone about it today.
Legal Age for Gambling and Protecting Minors
The legal age to gamble online in Pennsylvania is 21 years old. Anyone younger is prohibited from wagering real money online and can face serious consequences if caught gambling as a minor.
Online casinos are very strict with the registration process and require players to provide digits from their Social Security Number to verify their age. Failure to do so and you will be left with an incomplete casino account.
The PGCB monitors every online gambling platform in the state, but there are other software programs you can install to block access to these sites.
NetNanny: Download this software and you'll be able to monitor all of the activity on your computer. You can control what your browser will show and restrict certain sites, like online casinos.
CYBERsitter: Use this software to block all unwanted sites from your computer's browser.
Responsible Gambling Tools
There are a lot of tools players can use to help limit their time spent at an online casino. This includes limitations on wagering, playtime, and losses. Any limits you change on your account will be updated right away.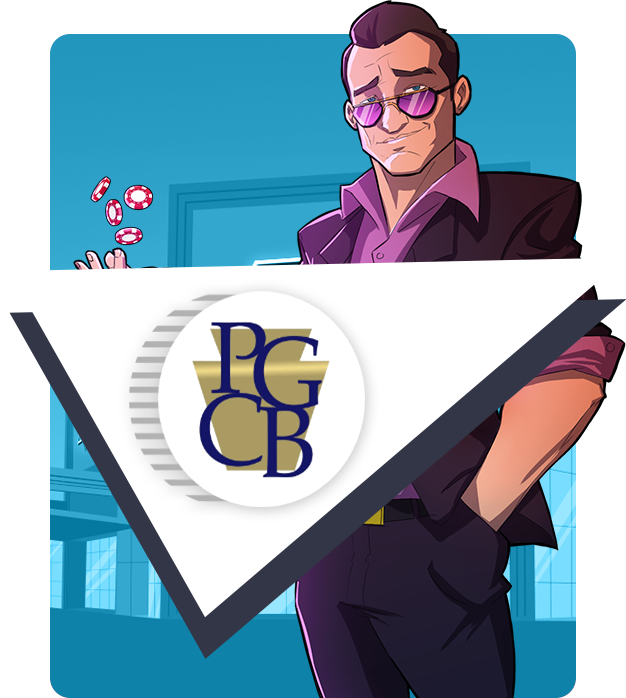 Deposit Limit
You can choose to set a limit on how much you are able to deposit at the online casino. The limitations can be put as daily, weekly, or monthly spend.
Loss Limit Limit
If you start to see that you're losing a lot more money than winning, you can set restrictions on how much you lose. Once you've reached that limit, the casino will stop you from being able to play more until the restriction has been reset.
Session Limit
Instead of limiting how much you spend moneywise, you can limit the amount of time spent in a session of gambling. As soon as you sign in, the timer will start for your session. When it expires, you won't be able to wager anymore. You will still be able to access your account and make withdrawals.
Time Out
Time out is an option for those who want to take a short break without having to suspend or delete their account. Casinos will offer time out periods starting at 24 hours, to a few days or months. There is also a custom setting for more specific time outs.
Wagering Limit
Wagering limits help players control how much you spend after you start playing with your deposit. When you make a deposit, you have the money to use on any games in the casino library.
As you start to play, you will see highs and lows and could end up losing a lot more than what you originally deposited. Wagering limits prevent this from happening.
Transaction History
Your transaction history can be accessed from your online casino account. This will give you a detailed overview of exactly how much you spend and how often.
Self-Assessment
If you think you could be developing a gambling problem, you can take a self-assessment test to see where you stand, according to the results. A few of the questions asked include:
Have you gambled with money you couldn't afford to lose?
Do you often chase your losses?
Do you feel more stressed or anxious as a result of gambling?
Do you feel guilty during or after gambling?
You will get your results instantly and can take the next step using the resources listed below.
Time Alert
You can set alerts to go off during your gaming sessions, reminding you of how long you have been playing and your balance status. This will help you keep track of your money and time limit.
Self-Exclusion
Self-exclusion is an option for those who find themselves addicted to gambling. You can choose to sign yourself up and be excluded from land-based venues, as well as all online gambling platforms. Once you are on the list, you will not be allowed to gamble or collect rewards from any operator in the state.
Every online casino in Pennsylvania has the option to self exclude. You can find the link on the selected casino site, under Responsible Gaming. The minimum time for self-exclusion is one to five years until the person on the list requests to be taken off.
Find out more about self-exclusion for Pennsylvania players and join one of the programs by clicking here.
Resources for Problem Gambling
If you or someone you know finds yourself with a gambling problem, do not hesitate to reach out for help. There are multiple ways to speak to someone anonymously, as well as organizations and groups you can join for support. Below, you will find a list of different resources available in Pennsylvania. You can also call 1-800-GAMBLER for immediate aid.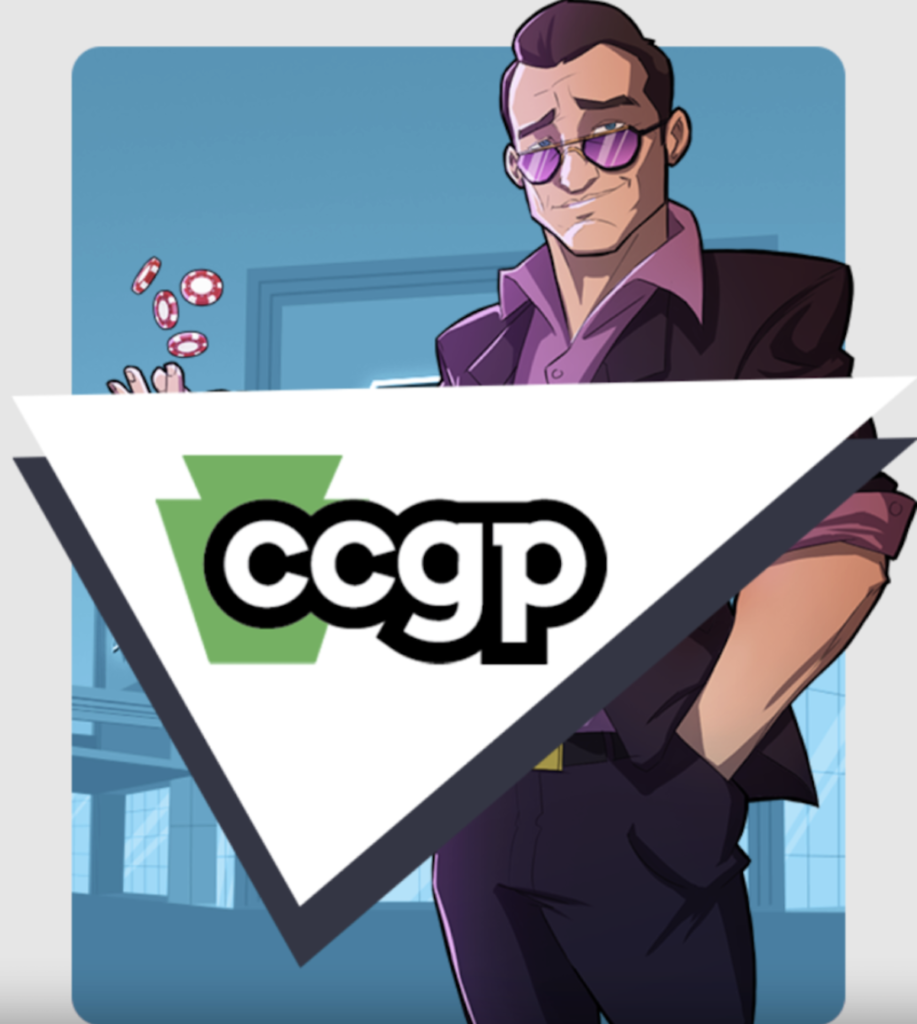 Frequently asked questions
Responsible gaming is important because it offers protection to those who may need it. All casinos in Pennsylvania must provide responsible gaming measures, tips, and strategies on their sites. If you or someone you love is struggling with problem gambling, please find resources to help here.
If you find yourself losing all of your money, canceling plans to gamble, lying about your gambling habits, etc., you could have a gambling problem. You can find a 20 step questionnaire on our page to see if you or someone you know may have a gambling problem.
Responsible gaming is a list of responsibilities put into place by the gaming industry to help gamers make intelligent decisions while they play. Gambling is meant to be fun and should never cause distress to another person or yourself. Please, play safe and responsibly.