Best Welcome Bonus in 2023 in Pennsylvania
Looking for the best online casino welcome bonus? Here are all the best welcome bonuses you need to consider using this year!
What is a Welcome bonus?
A welcome bonus is a reward given by an online casino to a player after they have completed registration and made their first deposit.
These offers often include no deposit bonuses, deposit matches, reward spins, and sometimes even cash back.
Are Welcome Bonuses legal in PA?
Welcome bonuses are legal in Pennsylvania as long as it's being offered from a licensed online casino.
This is also how you can guarantee your safety online – legal casinos are monitored by the Pennsylvania Gaming Control Board (PGCB) so you know every bonus offered is fair and safe.
If you need to learn more about how you can set up limits while playing online or how to access material to help you be more responsible, check out our Responsible Gambling page.
How do Welcome bonuses work?

For you to get a Welcome Bonus, you need to first sign up with an online casino. Most online casinos in PA have great welcome bonuses, and you can check them out through our online casino reviews we have available on our site.
Can I actually win money with a Welcome Bonus?
Yes, you can, but keep the following in mind: bonus funds are not to be confused with free or real money.
When you see bonus cash in your online account, it means you have money to wager on certain casino games.
Best games to use a Welcome bonus offer
The best games to use for a welcome bonus offer are always the games that each welcome bonus offer includes on its list of eligible games. You have to be attentive to the games that each casino includes.
Also, you should note that the welcome bonuses are primarily for slot games, although there are some casinos that offer welcome bonuses for table games.
Best slots with Welcome Bonus
Usually the most popular slot machines are the ones eligible for the welcome bonus offers, so we have selected the top 3 slots with high RTP.
Sisters of Oz Jackpots (98.8% RTP)
Crazy Wizard (96.6% RTP)
Wheel of Fortune Megaways (96.5% RTP)
Learn more about online slots by going to our detailed review page.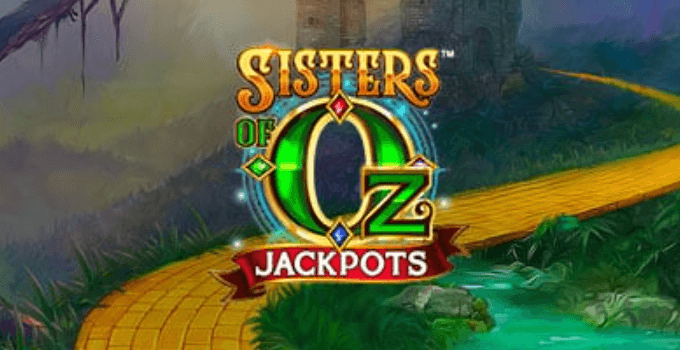 Why take a Welcome Bonus?
A welcome bonus is always a good thing to take advantage of. This bonus will give you a leg up before even choosing your preferred game. So why should you take it? Simple:
Get bonus cash to use on different games
Multiple bonuses available in one welcome offer
You don't have to use it straight away, you can wait if you want to.
Reward Spins vs Other Bonuses
| | A massive offer | Two offers in one at the same time | Long period to use it |
| --- | --- | --- | --- |
| Welcome Bonus | ✅ | ✅ | ✅ |
| Reward Spins | ❌ | ❌ | Depends |
| No deposit bonus | Depends | ❌ | ❌ |
| No wagering bonus | Depends | ❌ | ❌ |
How to use Welcome Bonus?
To use a welcome bonus, you need to meet the wagering requirements. Most operators in PA offer wagering requirements between 5x to 30x.
So let's imagine you want to claim a 100% match bonus on your first deposit up to $400. The play-through requirement is 10x.
How to claim a Welcome Bonus?
Here's what you need to do to claim your welcome bonus quickly and efficiently. Follow these easy steps:
Sign up at your chosen online casino.
Look up and locate their advertised welcome bonus.
Read the terms and conditions of the bonus carefully.
Deposit the required amount and input the bonus code (can be found on the welcome bonus page/T&C).
Play your game.
Claim your winning (after meeting the wagering requirements)
How to withdraw wins with a Welcome Bonus?
You will need to wager 10 times the amount of your deposit before any bonus money can be withdrawn.
Different games offer varied wager contributions and depend on the site you play with.
For example, slots could be at 100% and table games at 10%.
So for every $20 you wager on slots, 100% of the $20 will go towards meeting the play-through requirement. If you wager the $20 on table games, then it's only $2.
Types of Welcome bonuses:
When you talk about welcome bonuses, you should know that there are different types of welcome bonuses. We thought we would list them for you right here!
New Player Welcome Bonuses
Every new player is eligible to claim the welcome package. Usually, the online casino will include more than one bonus in the deal.
Slots welcome bonus
A slots welcome bonus would be a bonus that can only be used on certain slots chosen by the operators.
Reward chips welcome bonus
This bonus comes in the form of bonus chips that can be used to play on table games such as poker or roulette.
Reload welcome bonus
A reload bonus ensures that players are rewarded for continuing to use their own money on their online account. This bonus helps retain players.
Deposit Welcome Bonus
The deposit match part of the welcome bonus is much larger than the no deposit.
A minimum deposit is required to activate the bonus and will also be automatic once your deposit has been approved.
Online casinos will offer new players a 100% match on their deposit up to a certain amount, and usually, attach a wagering requirement of 5x to 20x to it.
You'll also want to keep an eye out for any promotional codes, as this would be the time to enter them.
No Deposit Welcome Bonus
No deposits in a welcome bonus mean you're going to be rewarded just for signing up to the online casino!
The amounts range from $10 to $30, but bigger operators could offer more.
The no deposit bonus will automatically go into your account after you have verified your profile with the casino and can be used on most games in the library (dependent on the operator and T&C's).
Mobile casino welcome bonus
Mobile casinos may possibly offer different welcome bonuses than other online casinos. They may be more attractive to players as well since the bonuses could be bigger.
Welcome bonus codes
Sometimes, an online casino will have a bonus code players need to input upon registration to activate the welcome offer.
For example, SugarHouse currently has a 100% deposit match offer up to $250 with the bonus code 250MATCH.
Welcome Bonus vs Reload Bonus
Both of these bonuses are useful and attractive for players, but what's the difference between them, and why should you choose to use them? Decided that for yourself with these pros:
| | Welcome Bonus | Reload Bonus |
| --- | --- | --- |
| Pros | Often matches the bonus amount 100% | The wagering requirements are lower |
| | They are huge offers for the player | The deposit amount requirements are lower |
| | They're usually a mix between two bonuses (Match bonus + Reward Spins) | You can get it any time |
5 Important tips to know before claiming a Welcome bonus
Before claiming your Welcome Bonus, keep in mind the following 5 tips to help you maximize your winnings:
1. Read Terms and Conditions – even the small letters!
Always read the Terms and Conditions, no matter what! This way, you won't be surprised mid-bonus.
Winning limit: It is common practice for online casinos to add a winning limit to cap off the amount you can claim from your bonus.
Time limit: You will have a certain amount of time to meet the play-through requirements of the bonus. The second you start using the bonus, the time limit takes effect.
Eligible/no eligible game: Not every game will be accepting your bonus. Different games, may accept different types of welcome bonuses.
2. Check wagering requirements
Check wagering requirements before claiming the bonus. You'll be able to find these in the terms and conditions.
3. Don't forget that real funds are used before bonus funds
After signing up with your desired online casino, you will have to opt into your bonus. This means you need to deposit an amount of money according to the wagering requirements set in the terms and conditions.
4. Look out for location restrictions
Look out for location restrictions. You'll be able to claim a bonus outside of PA, but must be inside the state to wager it.
5. Check bet sizes
A bet limit will be set by the operator, and it can only be controlled by them. The reason a bet limit is usually in place is so that casinos will not go under because of their promotions.
Solutions for common issues
1. I don't want a welcome bonus anymore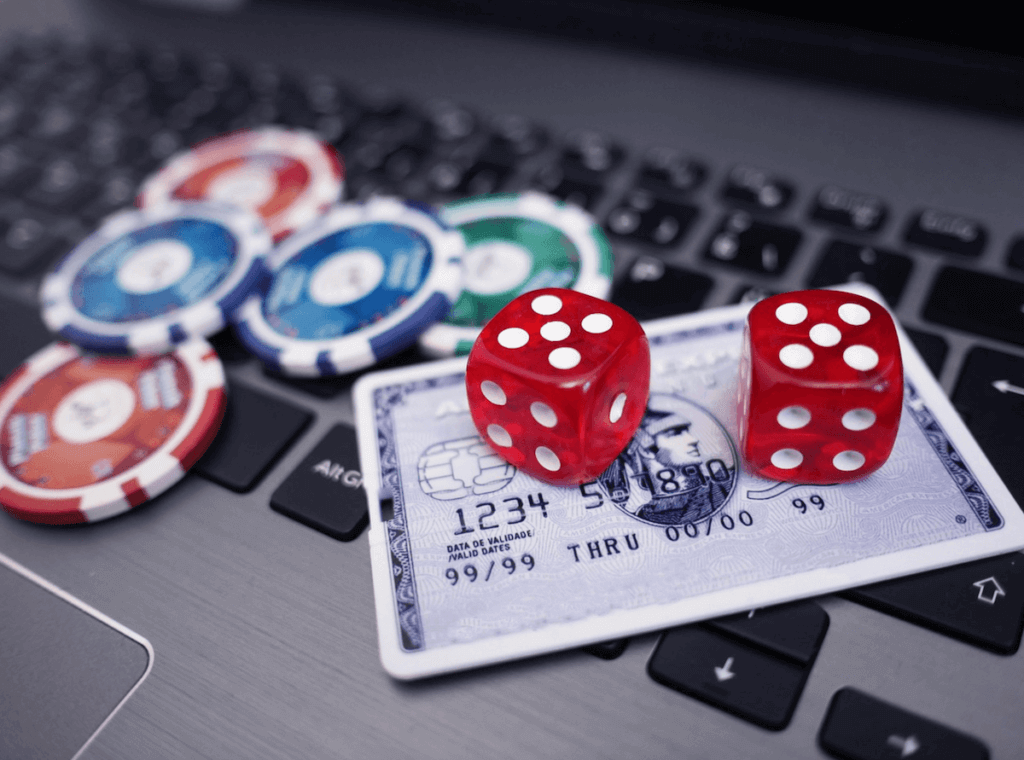 If you claimed the welcome bonus upon signing up and didn't use any of the bonus cash, it shouldn't be an issue to cancel it. You may have to contact the casino's customer support team, dependent on the situation.
You will not be eligible to cancel the welcome bonus if you have already used any of the bonus funds.
2. I can't see the wagering progress of my welcome bonus
You should be able to access your wagering progress in the same tab as your bonus. Some casinos might put it under the payments method tab as well.
If you can't find it anywhere and know you didn't meet the wagering requirements yet, contact customer support.
3. My offers page is not showing a bonus
If you are certain you claimed a bonus but can't see it, this could be an issue from the casino's side; either a software glitch or bonus delay.
You might have also forgotten to input the bonus code if one was required, which means even though you made a deposit, the bonus was not activated.
Unfortunately, in this situation, there isn't much the casino can do to give you the bonus. This is why it's so important to read those Terms & Conditions before claiming!
Conclusion
As we already mentioned, welcome bonuses are one of the best types of bonuses you can use while playing at your favorite online casinos. We recommend absorbing this information like a sponge so that you can improve your experience.
Frequently asked questions
Casinos offer welcome bonuses to new registering players. Often, there are multiple bonuses included in the package, like Reward Spins and a deposit match offer.
Deposit bonuses can be part of a welcome offer or a promotional bonus and require players to make a minimum deposit to activate.
You can claim the same welcome bonuses on mobile as you would on the desktop. Some online casinos even offer exclusive bonuses for mobile players.