Wild-O-Tron 3000 Review
What I checked in Wild-O-Tron 3000
| GENERAL DETAILS | | | |
| --- | --- | --- | --- |
| Slot type | Video Slot | Number of rows | 3 |
| Provider | NetEnt | Reels | 5 |
What is Wild-O-Tron 3000?
Sci-Fi fans, listen up! Wild-O-Tron 3000 is one of NetEnt's best robot-themed slot and it's so simple!
There are 20 paylines that you'll need to play every round, and you'll also see the 7 robots featured on your game board that will trigger a special feature as you play through the slot.
The structure of this game is nothing out of the ordinary, in fact it's just what players may expect from a traditional slot format. This is great for players who are looking for something familiar but with a different yet exciting theme.
Which Game and Bonus Features Wild-O-Tron 3000 has?
| FEATURES | NO. | LIST |
| --- | --- | --- |
| BASE GAME FEATURES | 1 | Wild-O-Tron Feature |
| BONUS BUY FEATURES | N/A | N/A |
| BONUS GAMES FEATURES | N/A | N/A |
Base game feature
Wild-O-Tron 3000 only has one feature available during the game. That's the Wild-O-Tron feature. This feature is triggered when you see the machine come to life on your reels, and it will instantly transform a few robots (1-6 to be exact) into Wilds.
After they've been transformed, the reels will reset and spin again. The best thing about these wilds, is that your bet can be multiplied by up to 500x. Not bad!
Paytable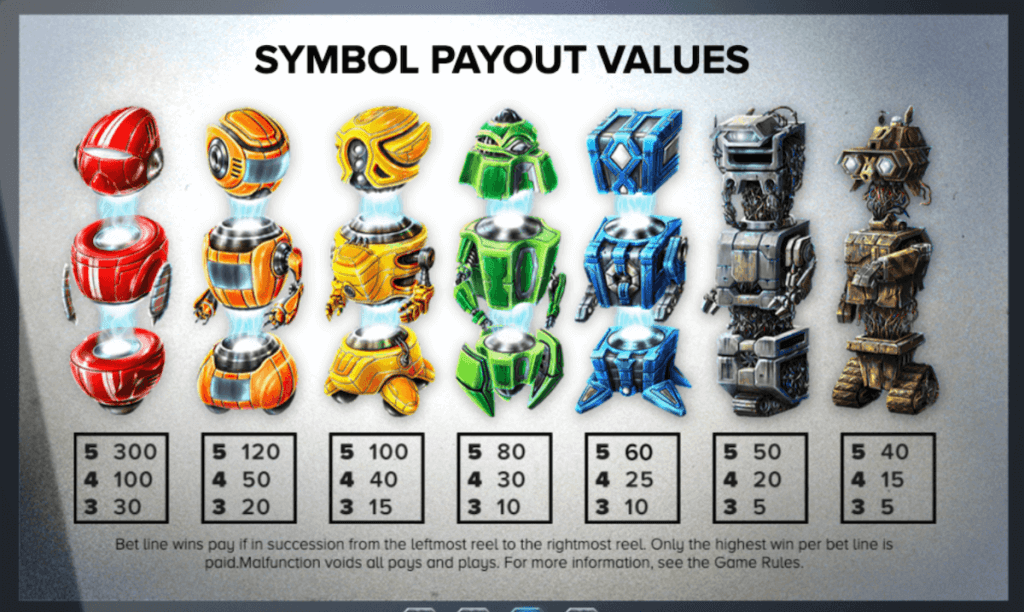 What innovative Special Features can be seen in Wild-O-Tron 3000?
| SPECIAL FEATURES | |
| --- | --- |
| Autoplay option | 👍 |
| Change the speed | 👎 |
| Mute the sound | 👍 |
| Adjustable bet size | 👍 |
Wild-O-Tron 3000 has all the basic game features except for an adjustable speed feature. You can automatically choose to play with the maximum bet by clicking the 'MAX' button on your screen. The game's RTP is 96.01% which is an average percentage rate.
The minimum bet available for this slot is 0.20 and the maximum bet is 200. With these numbers, if you manage to get enough wilds on your reels, you'll be in the chance to win up to $100,000.
What's the Story behind Wild-O-Tron 3000's Theme?
Wild-O-Tron 3000 follows a sci-fi theme with robots that look like they were plucked right out of your childhood. As far as the slot's story goes, it's pretty simplistic and there's no elaborate details that go along with it.
Graphics
The game uses some loud colors like bright yellow, red, blue, and green for the robots. Paired with the animation featured in the slot, the graphics can only be described as retro.
Sound
The sound is nothing to write home about, in fact, I would say that it could be better. The music as it doesn't really fit well with the theme of the slot.
Who made Wild-O-Tron 3000?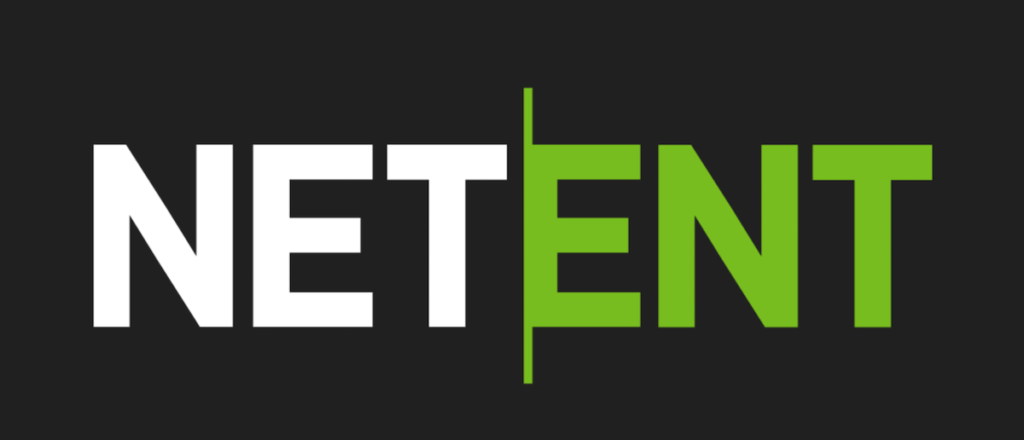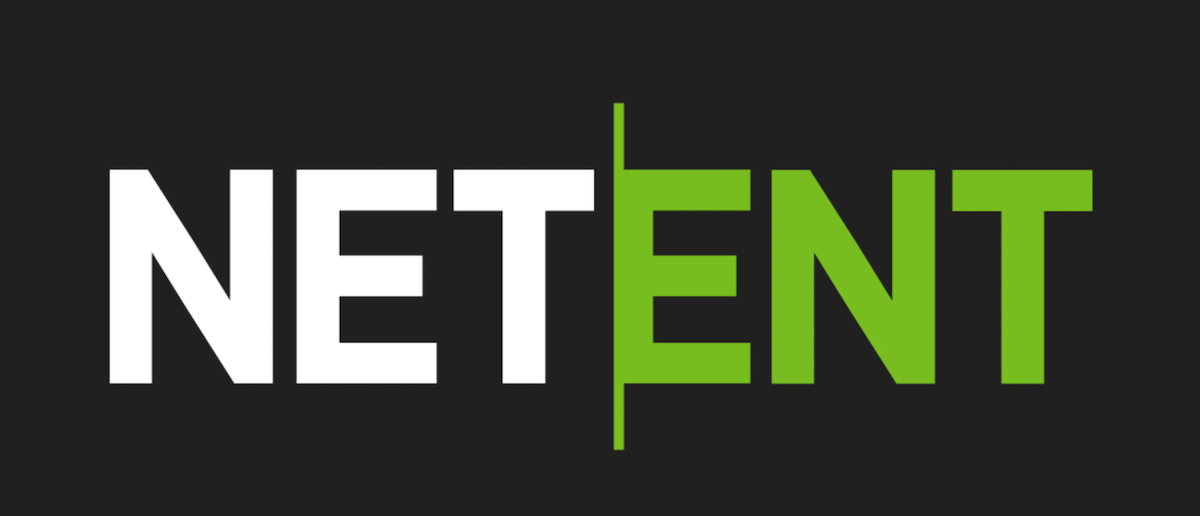 Wild-O-Tron 3000 was designed and developed by NetEnt. They mostly put out video slots, but they also have table games and live dealer games in their game library.
NetEnt was acquired by Evolution back in 2021. This has catapulted their position as one of the biggest game providers in the US.
Conclusion – Is Wild-O-Tron 3000 better than the others?
Even though Wild-O-Tron is a fun game, I wouldn't say that it's better than other games that NetEnt has put out.
This video slot is very simple to play, and it's perfect for new players who don't have a lot of experience with slots and enjoy sci-fi themes.
See what you think about the game at the following online casinos: