Top 10 Best Progressive Jackpot Slots in PA
The best progressive jackpots have this in common – big prizes, beautiful graphics, and immersive sound effects that get players in the mood of playing. There are dozens of progressive jackpots in PA, but only the top ten slots made it on our list.
1. Divine Fortune – NetEnt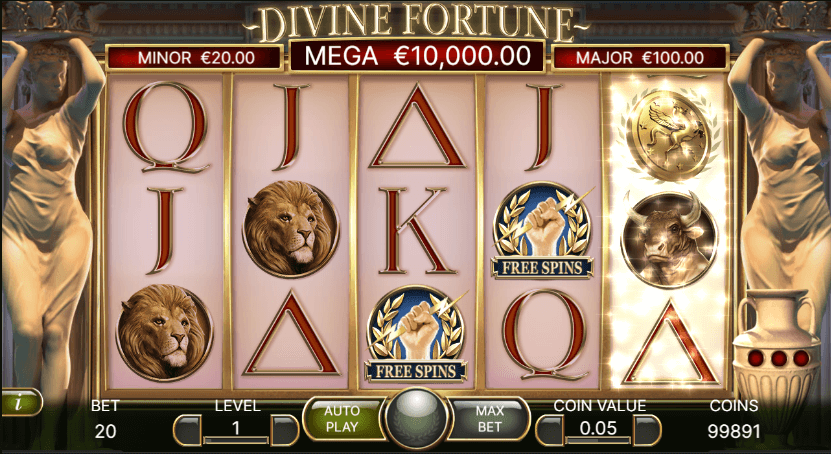 Divine Fortune is an online progressive jackpot slot manufactured by NetEnt. Featuring an ancient Greek theme, it first dropped on the scene in January 2017. Ever since, the game has been wowing players with its generous progressive jackpot, free spins, and expanding wilds with respins.
| | | | |
| --- | --- | --- | --- |
| RTP | 96.59% | Min Bet | $0.20 |
| Volatility | High | Max Bet | $100.00 |
| Paylines | 20 | Max Payout | 600*Max bet |
2. Imperial Riches – NetEnt
NetEnt has never had any problem creating attractive-looking online slot machine games. Imperial Riches is no different. But apart from eye-catching aesthetics, the game also offers cascading wins, free spins, scatter symbols, and of course, a progressive jackpot.
| | | | |
| --- | --- | --- | --- |
| RTP | 96.88% | Min Bet | $0.15 |
| Volatility | Low | Max Bet | $30.00 |
| Paylines | 15 | Max Payout | N/A |
3. Mercy of the gods – NetEnt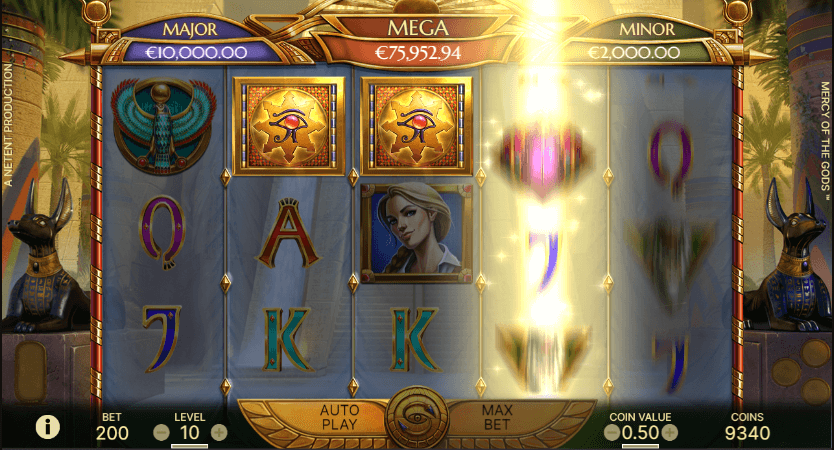 The list of the best progressive jackpot slots is not complete without Mercy of the gods. Released by NetEnt in May 2019, the Egyptian-themed slot promises a 1,600x max win, expanding symbols, free spins, sticky wilds, and more.
| | | | |
| --- | --- | --- | --- |
| RTP | 96.64% | Min Bet | $0.20 |
| Volatility | High | Max Bet | $100.00 |
| Paylines | 20 | Max Payout | 1600x |
4. Imperial Wealth – Konami
Looking at the games on this list, it is easy to conclude that NetEnt is the only name in progressive jackpot slots. But that couldn't be further from the truth.
Released by Konami in early 2018, Imperial Wealth is an exciting progressive jackpot slot, complete with a bonus game, free spins, multipliers, and an RTP of 96.05%.
| | | | |
| --- | --- | --- | --- |
| RTP | 96.05% | Min Bet | $0.30 |
| Volatility | Med | Max Bet | $500.00 |
| Paylines | 30 | Max Payout | 500x |
5. Pork Knox – NetEnt
Pork Knox was released by NetEnt in 2021. The game has an assortment of bonus features that are sure to keep you locked in for hours on end.
Our favorite part of the game is when you land three scatter symbols on the reels, activating the Pick Me Bonus. Here you can walk away with instant cash, free spins, or a cash stacker bonus game with the potential to pay out 1000x your stake.
| | | | |
| --- | --- | --- | --- |
| RTP | 96.02% | Min Bet | $0.20 |
| Volatility | Med | Max Bet | $100.00 |
| Paylines | 20 | Max Payout | 1000x |
6. Golden Wins – AGS
Igaming provider AGS has also joined the progressive jackpot party, presenting here its 2019 gem dubbed Golden Wins. This game has an RTP of 96.05%, 243 betways, and is played on a 5×3 grid.
| | | | |
| --- | --- | --- | --- |
| RTP | 96.05% | Min Bet | $0.88 |
| Volatility | Med-High | Max Bet | $176.00 |
| Paylines | 243 | Max Payout | 154880 |
7. Cash Money – Everi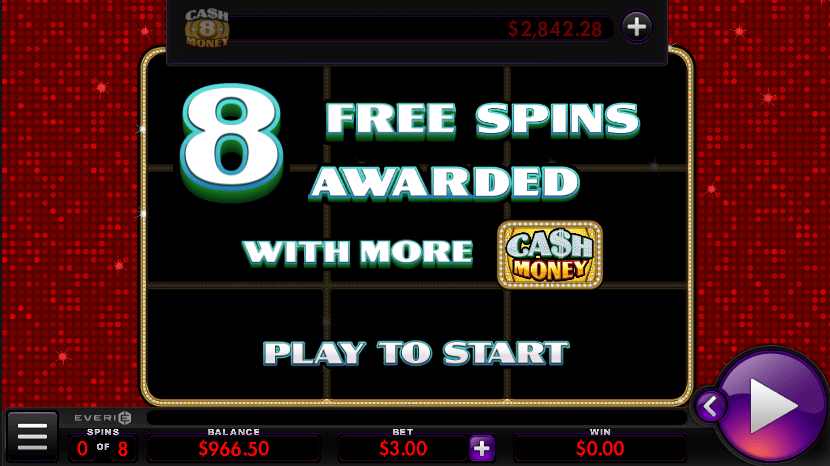 Most new players to this game will definitely be attracted by the fancy name – Cash Money. who doesn't want a little bit more Cash Money?
But as you will quickly realize, this game is much more than just a catchy name. Cash Money features three reels and 32 paylines. Game features include additional free spins, a progressive jackpot, and it also accepts wagers from 60 cents to $6 per spin.
| | | | |
| --- | --- | --- | --- |
| RTP | N/A | Min Bet | $0.60 |
| Volatility | N/A | Max Bet | $6.00 |
| Paylines | 32 | Max Payout | N/A |
8. Jade Wins – AGS
AGS features again on the list of top progressive slots, this time showing off Jade Wins. This is a high-variance 5×3 game released in April 2019. As well as a progressive jackpot, Jade Wins offers players an array of bonus features, including a bonus game, free spins, scatter symbols, and more.
| | | | |
| --- | --- | --- | --- |
| RTP | 96.05% | Min Bet | $0.88 |
| Volatility | High | Max Bet | $176.00 |
| Paylines | 243 | Max Payout | 154880 |
9. Roller Wheel Jungle Roll – Incredible Technologies
This game is provided by Incredible Technologies and spots an intriguing Jungle theme. Roller Wheel Jungle Roll is a 5×5 online slot that has a somewhat average RTP of 94.16%.
That said, we are sure many players won't be complaining much. The game offers added wild respins, a roller wheel feature, free spins, and of course, a progressive jackpot.,
| | | | |
| --- | --- | --- | --- |
| RTP | 94.16% | Min Bet | $0.75 |
| Volatility | Med | Max Bet | $37.50 |
| Paylines | N/A | Max Payout | N/A |
10. Arabian Nights – NetEnt
This game is supplied by NetEnt and inspired by fairytales. Arabian Nights has simple gameplay with 5 reels and features like wilds, scatters, and the opportunity to win free spin rounds.
| | | | |
| --- | --- | --- | --- |
| RTP | 95.2% | Min Bet | $0.50 |
| Volatility | Med-High | Max Bet | $5.00 |
| Paylines | 10 | Max Payout | 10000 |
Latest Progressive Jackpot Slots PA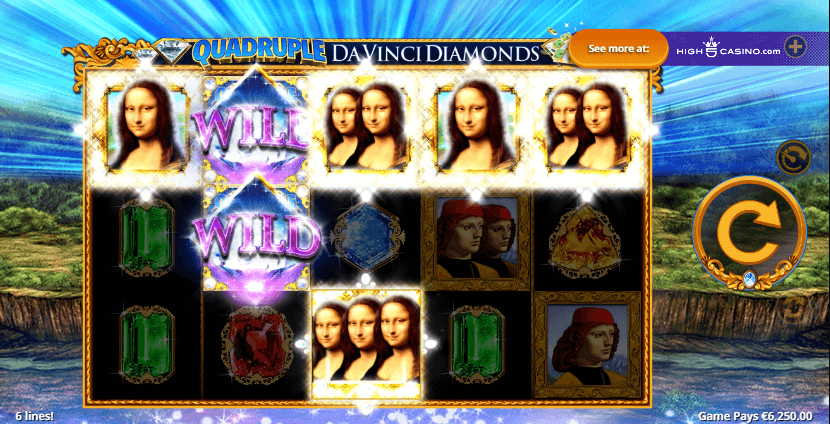 Operators are continuously releasing new slots. Because of their popularity, it is no surprise that a good number of these are progressive online jackpot slots. Here are 3 of our favorites.
Quadruple Da Vinci Diamonds – High 5 Games
Quadruple Da Vinci Diamonds is a game released by High 5 Games in 2021. It is a high-variance game and offers a return-to-player percentage of 97%. Quadruple Da Vinci Diamonds accepts wagers from 20 cents to $200 per spin.
Mega Blaze – Greentube
Mega Blaze is another exciting slot by Greentube. This supplier recently got the nod in Pennsylvania, so there's a lot to look forward to. The game offers medium to high variance, 95.48% RTP, and five magnificent betways.
Buffalo Canyon Jackpot – High 5 Games
Buffalo Canyon Jackpot was released in May 2023. This is the sequel to the original Buffalo Canyon slot, which came out in 2022. Players in PA can look forward to the same exciting gaming experience and also a welcome three progressive jackpot surprise.
What are Progressive jackpots?
Progressive jackpots increase each time the game is played, and the jackpot is not won. When the jackpot is won, it resets back to a predetermined value and starts to increase once again.
Why Play Progressive Jackpots Slots?
The main reason why you should play progressive jackpots is that if Lady Luck is shining, you could walk away with a six to seven-figure jackpot prize, which could change your life for good.
Progressive online Jackpot slots vs. Regular Slots
| | Progressive Jackpot slots | Regular Slots |
| --- | --- | --- |
| Pros | The jackpot is not fixed and can eventually grow to a very huge amount. | The winning odds are relatively higher. |
| Cons | The odds are lower | The jackpot is fixed to a specific amount. |
It's a no-brainer when you think about playing progressive jackpot slots. These games have the potential to pay out big when the jackpot drops. But to be fair, the likelihood of that happening is small, but then, this is what makes it even more exciting.
If you prefer a less daunting task, you can play regular slots at your favorite PA online casino. Wins, though relatively smaller, are more regular here.
Are Progressive Jackpots Safe to play?
Yes, if played on licensed casino slot sites, which is what we promote here. Progressive jackpot casino slots offered by reputable and licensed slots sites are safe to play as they are controlled by regulatory guidelines and rules. That said, read up on responsible gaming here to have the most rewarding experience.
Are Progressive Jackpot Slots Fair?
Yes. Random Number Generators ensure that every result produced by a progressive jackpot slot online is random and fair. In addition, third-party Auditors regularly audit the slot machines to ensure they follow all the rules and regulations.
How to win a jackpot in online slots?
The win trigger will depend on the progressive slot you play, there is no one-size-fits-all. Some slots will trigger when you land 5 scatters on the reels, while others will reward you randomly.
To get a better feel of how to win on your desired slot, visit the paytable. Every slot has one, and even if knowing how to win will not swing the odds in your favor, understanding what's going on is always a good thing.
Best Progressive Jackpot slots PA for Mobile?
The following is a list of the best Progressive slots for mobile phone users.
Divine fortune from NetEnt
Mercy of the goods from NetEnt
Jade Wins from AGS
Best Progressive Jackpot Slots Providers
There are dozens of jackpot slot providers online today. Here is a list of the top three slot providers.
1. AGS – maker of Jade Wins, Dragon Fa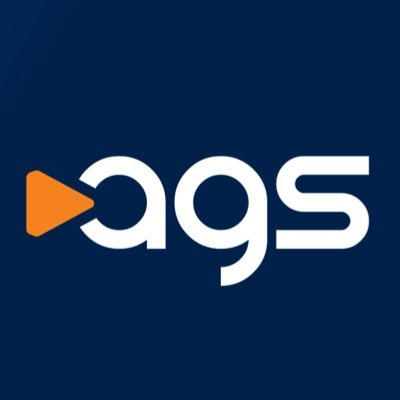 Established in 1996, AGS is one of the most popular names in igaming. This provider has over 40 slots to its name, among which are a few sort-after progressive jackpot slots.
2. Everi – maker of Cash Money, Patriot, Wild Gems, Super Jackpot Double Lions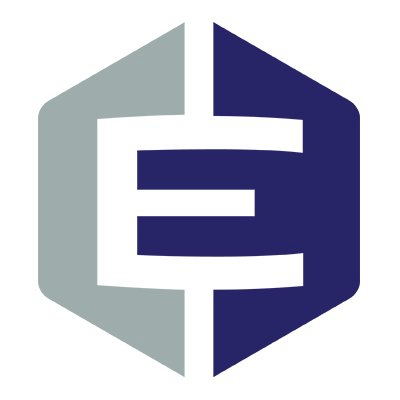 Everi is a top-tier casino games supplier with a global footprint. The provider has over 80 online slots on the books and also supplies some of the most exciting progressive jackpot slots.
3. NetEnt – maker of Mega fortune, Hall of gods, Arabian nights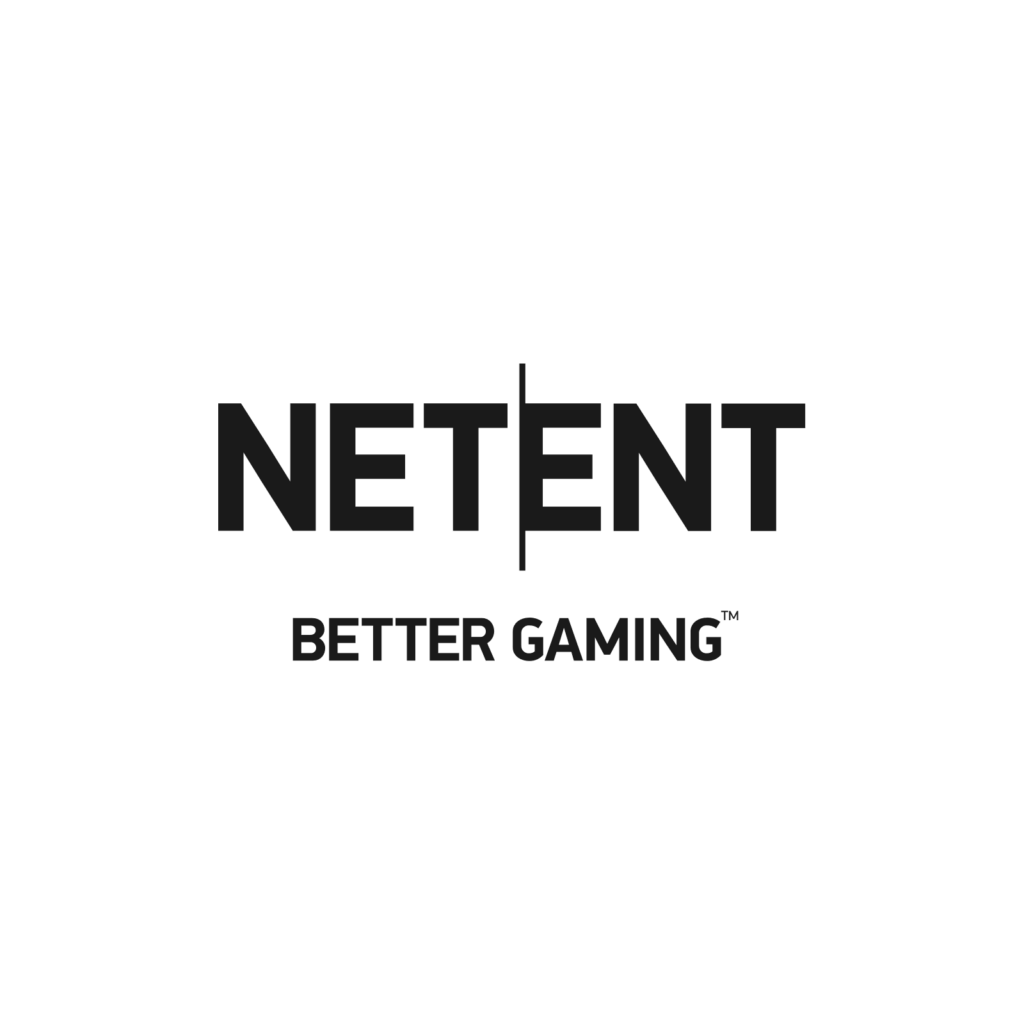 NetEnt has had a record for creating successful slot games for over 20 years now. The company was acquired by Evolution and continues to provide exciting progressive slots.
Quick tips on how to choose the best Progressive Jackpot slot
Difficult to obtain the jackpot
Let's face it, operators are not about to let a jackpot drop every second. But ask yourself these questions; when was the last time the jackpot was won? How much was won? This will be a good indicator of how difficult it is to win.
Look at the themes, graphics, sound, and overall feel
Different slot types feature different themes, graphics, and sound. Choose the type that offers the best, as what you see or hear while playing the game can increase or decrease your mood.
RTP is a very important concept in the slots world. It determines how much money you stand to make on a particular game. To have a better chance of winning, choose games with a high RTP.
Is the Bonus Buy feature available?
Most online slot games provide the bonus buy feature; however, to unlock the bonus, some funds are involved. Beware of how many times you use the bonus feature, as it can be very expensive.
Find what bonuses are available.
Besides the jackpot, what other benefits are you getting for playing the progressive slot? Casinos usually have bonuses like free spins that you can use on various games. Check if your preferred slot is included.
Read our reviews to get all the information you need
Our experts have provided detailed reviews on everything you need to know about jackpot casino slots. Check them out every time you get stuck while playing the game.
Are progressive jackpots worth it?
Progressive jackpots add more thrill to slot games as you never know when the jackpot can drop and leave you with a life-changing amount of money. However, it is difficult to come up with a strategy to win a progressive jackpot. We recommend players play responsibly and in moderation.
Frequently asked questions
It depends on the game, but smaller jackpots go for a few days, while bigger ones would go for months.
Yes. The thrill of being a lucky winner to a life-changing amount of cash keeps players motivated.
They are either paid in cash or cheque, depending on the casino.
Not all the time, but sometimes they do.