Are you looking for the best Venmo Casinos in PA? Maybe you are wondering if Venmo is a good choice or about the fees and credibility of the casinos you can use it on in PA. Whatever you are looking for, as long as it's Venmo-related, you are in the right place.
Take a load off as you go through our detailed Venmo review. We researched the best casinos accepting Venmo in Pennsylvania and investigated some of its pros and potential drawbacks.
Curious? Keep reading to learn more.
Which are the Top 5 Venmo Casinos?
First, let us state that there is no direct way to pay for online casino activity using Venmo. You need a Venmo Mastercard linked to your account, which you can then use for deposits. So, effectively, the list below shows the best Mastercard casino options in PA.
More options are available on our casino reviews page.
Why Does Venmo Work in Online Casinos?
Andrew Kortina and Magdon Ismail created Venmo in Philadelphia (2009).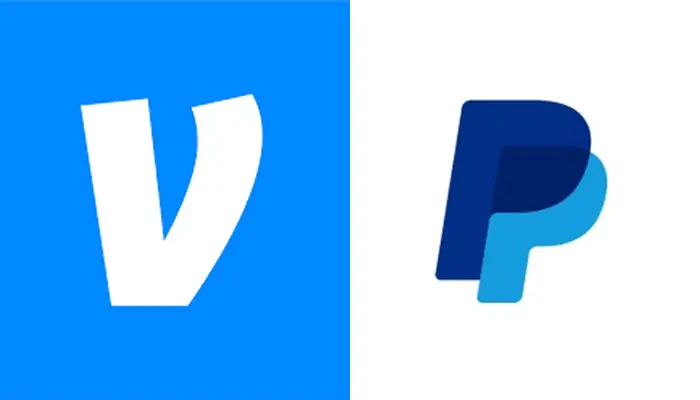 PayPal subsequently bought the company in 2013 for $26.2 billion as part of its mobile payments drive.
Venmo works in online casinos thanks to a Mastercard introduced by PayPal in 2018. The card is good wherever Mastercard is accepted and can be used in-store, online, and at ATMs.
Is it Safe to Play with my Venmo at a Casino?
Since it is a PayPal product, there is no question about Venmo's safety as an online payment method.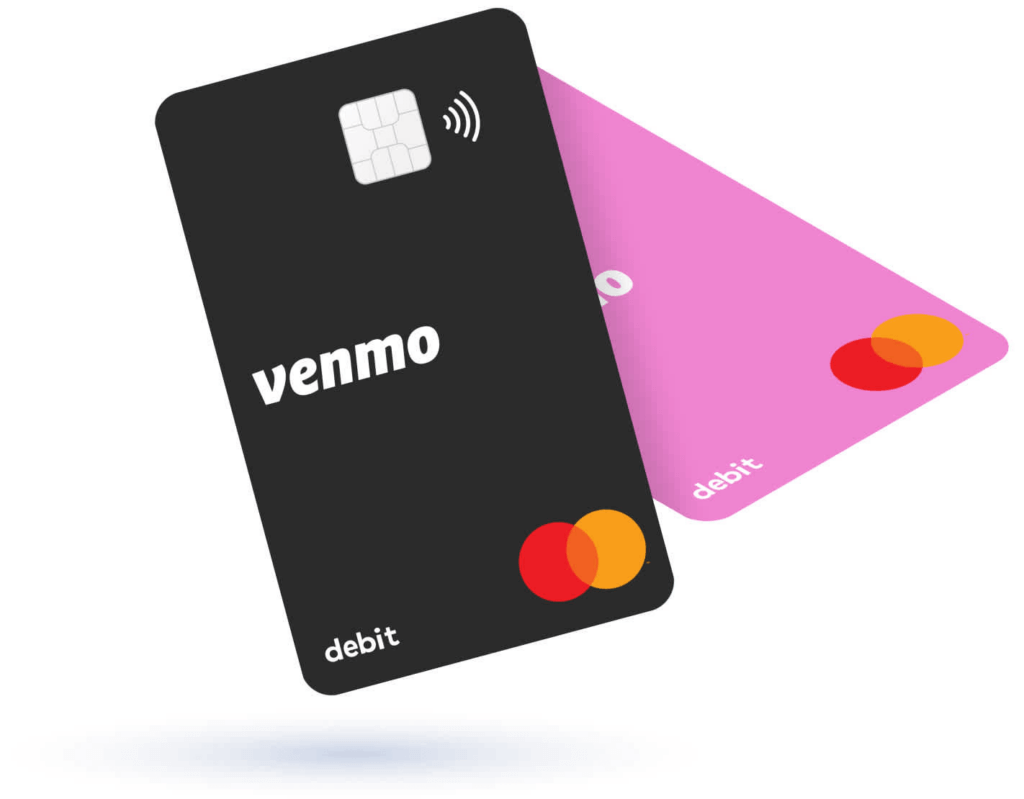 But when you play at safe Venmo casinos, technically, it's Mastercard's safety that you will be relying on. We have reviewed this payment option before and have no reservations about recommending it for use in online casinos in PA.
Venmo Casino Mastercard holders must comply with some know-your-customer (KYC) protocols, which is not uncommon for any top online payment service provider (PSP). PSPs also follow strict GDPR and legal rules that protect your data.
All this is fantastic, but you can also rest easy knowing we promote the best-regulated casinos and payment options in Pennsylvania. So, finding a provider named on our payment service providers list should also give you confidence that you are dealing with a regulated entity.
How to Use Venmo at Online Casinos
Although Venmo is a safe payment option supported by PayPal, it is geared more toward personal (peer-to-peer) transactions and is not widely accepted in online casinos. You can only use a Venmo account by linking it with a Venmo Mastercard. Luckily, the process is straightforward and takes only a few minutes.
Fees on deposits and withdrawals of Venmo Casino
Convenience and ease of use are common themes for Venmo. The payment service provider does not charge fees for processing deposit transactions. You may, however, need to accommodate the general fees charged by Mastercard for using their service.
Venmo Mastercard withdrawals are highly uncommon, and most casinos default to bank transfer payouts. However, it's worth mentioning that withdrawals into a bank account are usually the slowest and should be avoided if you can help it.
Deposit and withdraw your winnings using Venmo
If you have used Mastercard before, you will find the following processes quite familiar. Here we assume you have already created a Venmo account, applied and got your Venmo Mastercard, and are playing at a casino that accepts Mastercard withdrawals.
Here is how you can add funds to your Venmo Casino account:
Sign in to your casino account
Navigate to the account menu and click on "Cashier"
Select Mastercard and enter your preferred deposit amount
Enter your Mastercard number, expiration date, and security code
Review and confirm your details. Deposits go through instantly
If you are lucky enough to find a casino that processes Venmo Mastercard withdrawals, you can use the steps below to get your money out:
Sign in to your account and head over to the cashier section
Select Mastercard and enter the amount you wish to take out
Enter your Venmo Mastercard number, expiration date, and security code
Review your details and click "Submit"
What are the Pros and Cons of Using Venmo at Online Casinos?
Let's now look at some of the Pros and Cons of using the Venmo Casino payment option.
| PROS | CONS |
| --- | --- |
| Venmo is a secure PayPal product | Casinos accepting Venmo don't allow direct transactions through the app |
| The actual payment processing is done through Mastercard | Many online casinos accepting Venmo cannot process withdrawals into a Venmo Mastercard |
| You can use your Venmo Casino Mastercard instore, online, and at ATMs | If the Mastercard payment portal goes down, you will not be able to use Venmo to play online casinos games |
| Instant deposit processing | |
Venmo vs. Other Payment Methods
Generally, Venmo is as reliable as any other payment method you will come across online. Its operations are monitored and regulated by the relevant authorities, and you will get roughly the same deal you will get when you use PayPal. But this is only true for day-to-day (peer-to-peer) transactions.

Venmo is not as widely accepted as other casino payment methods. In fact, you cannot find a casino that accepts Venmo payments outright. Venmo casino transactions are processed via Mastercard, which is not an entirely bad thing.
Below is a table listing some good-to-haves when playing casino games online. We have compared Venmo to some of the most popular casino payment service providers. Let's see how it fares.
| Features | Venmo | Mastercard | PayPal | Bank transfer |
| --- | --- | --- | --- | --- |
| Fast deposit | ✔ | ✔ | ✔ | ✔ |
| Fast withdrawal | ✖ | ✔ | ✔ | ✖ |
| Regulation | ✔ | ✔ | ✔ | ✔ |
| Wide acceptance | ✖ | ✔ | ✖ | ✔ |
What if I Have any Issues Using Venmo at Online Casinos?
It's common to have some issues when using an online payment method, and Venmo is no exception. Here are some of the most nagging issues and what you can do about them.
I can't withdraw my winnings
Sometimes, failure to withdraw winnings has nothing to do with your payment method. It might simply be that you haven't completed the bonus wagering requirements. Check the bonus terms and conditions carefully before taking further action.
I can't remove the Venmo casino Mastercard from my account
Some online casinos will not allow you to remove your sole payment option from the list. You must contact Venmo Casino customer support if you have issues with your payment method.
I can't verify my Venmo Casino Mastercard
There are a few things you can do in this situation. First, ensure you are entering the correct card details. You may also need to check your account balance and if there are limitations on your Venmo account. If everything checks out, contact casino customer support for assistance.
I can't change my card details
This may be down to a couple of issues. Check with your Venmo Casino whether any rule stops you from changing card details, especially after making a deposit. You may have a lock or hold on your account for some reason. Casino customer support will be able to help you with both of these.
Some Tips Before you Choose this Payment Method
Check if your preferred casino accepts Venmo payments through Mastercard
Have a clear understanding of how deposits and withdrawals will be handled
Familiarize yourself with the terms and conditions around claiming and using bonus funds
Ensure there are no restrictions or limitations associated with using your Venmo account for online gambling
Venmo Casino – The best of both worlds?
Venmo is a popular payment option for peer-to-peer transactions, but if you want to use it for online casino games in PA, you will need to jump through a few hopes. Luckily, through its partnership with Mastercard, you will be able to access casino gaming sites, purchase goods in-store and online, and access cash at ATMs.
If we had to choose between Venmo and other payment options like Mastercard, we would choose Mastercard. It's a no-brainer. Maybe new Venmo casinos will come soon, but for now, its lack of acceptance on some sites and the need for a third party to process casino payments leave much to be desired.
Frequently asked questions
A Venmo Casino is a site that accepts the Venmo payment service. Though such sites are non-existent, players in PA can deposit funds into their casino accounts using the Venmo Mastercard. It is not a direct route, but you will be able to use your Venmo account balance to play casino games.
Instant payout casinos in PA are few and far between. Usually, withdrawal requests will need to go through a verification process before winnings can be disbursed. This "waiting period" is the norm, whether you use Venmo or not.
There are no casinos in PA that accept Venmo payments directly. However, you can use your Venmo account balance for gaming when you link a Mastercard. Once you have that done, your options are limitless. We recommend you check out BetMGM Casino, DraftKings Casino, and Unibet.
No, the Venmo app is not accepted in online casinos. You will need to link your account with a Mastercard and access your funds from there.
Venmo is not widely accepted at online casinos in PA. As a PayPal product, the service is safe and attracts a sizeable client base. That said, you will have to link your account to a Mastercard before using Venmo at an online casino.
Yes, Venmo is a safe payment service provider. It is owned by PayPal and uses Mastercard as a payment gateway for other online transactions. You have no reason whatsoever to question your safety when using Venmo.