Why are Gambling Licenses so Important?
Gambling licenses are important for various reasons, depending on what you want to focus on. For online casinos, gambling licenses are the "keys to the kingdom," as they can't operate without one. 
Gambling licenses are also important for players, as they ensure they are protected from unfair practices. A casino license also means that the site has given thought and attention to responsible gambling and has the requisite tools to help players if needed.
Lastly, gambling licenses generate revenue for governments to pursue various projects and developments.
Main Gambling Licenses operating in PA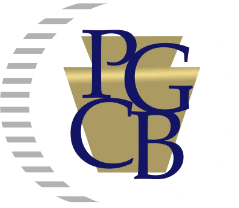 Operators looking to set up shop in Pennsylvania must be registered with the Pennsylvania Gaming Control Board.
They need not have an international gaming license, but there are some notable regulatory boards worth mentioning. 
What are Gambling Commissions, and How do They Operate 
Gambling commissions are government agencies that run and bring sanity to the broader gambling industry. In the US, gambling commissions have statewide jurisdiction and are in charge of issuing a license to every operator functioning legally in the state.
The role of gambling commissions does not end with operator licensure; these agencies are also mandated to enforce regulations, protect consumers, and collect revenue.
An example of how gambling commissions, and specifically the PGCB, operate is the fine levied on BetMGM for taking illegal bets. We covered this in our news article; you can find the story here.  
How to Get a Gambling License
If you are thinking about participating in the PA gambling industry, you will need a gambling license. We have put together a detailed list of the requirements for online casinos to get a gambling license below. 
What are the criteria for casinos to be licensed?
Like all US states where casinos are legal, PA has an elaborate list that must be followed to the letter. We have broken it down into five clear criteria below.
Casino operator license applicants must be 21 years of age or older.
You must have a clean criminal record. The board will carry out an extensive background check before issuing a casino license.
You must prove to the board that you have sufficient capital and other resources to operate a casino.
Another key criterion for casino license issuance is a viable business plan. This is a detailed outline of how the casino will operate, the games on offer, and the key management figures.
The Pennsylvania Gaming Control Board requires a $50,000 casino operator license fee.
Can a Casino Operate Without a License?
Of course, it can, illegally. But before you take part in such sites, you need to ask yourself why it doesn't have one. Could it be there is a PGCB requirement it failed to meet?
What are blacklisted casinos?
Basically, blacklisted casinos are untrustworthy sites identified as undesirable venues for a safe igaming experience. The reasons for this designation are many, but what you need to know is that these sites have no casino licenses and, therefore, are not held to any specific standard. 
Gambling License PA – For Everyone
A gambling commission license is not just for players, operators, or regulators; it's for everyone. In PA, the Pennsylvania Gaming Control Board is in charge of making sure everyone participating in the legal gambling industry is protected. It maintains casino license criteria that ensures only those who are deserving receive gambling licenses. 
Frequently asked questions
There are different types of gambling licenses in PA. But if you are looking to start an online casino, you need a casino operator's license.
The specific criteria will depend on what you want to use the license for. For instance, the requirements for online casino operators differ from those of industry participants who must be licensed to work. For a casino operator's license, you must be 21 years or older, have sufficient capital, a business plan, a clean criminal record, and pay the appropriate fee.
The Pennsylvania Gaming Control Board (PGCB) is in charge of the gambling industry in PA. If you want a gambling license in PA, you must lodge an application with PGCB.
Licensed casinos are held to a higher standard by the Pennsylvania Gaming Control Board. Their activities are monitored to ensure they operate fairly and legally. There are no such controls on illegal, unlicensed casinos.