Play+: Everything a Gambling Payment Method Should Be
Play+ is basically an e-wallet with a prepaid debit card. You can fund your Play+ with Visa, MasterCard, and Discover cards and pay using your available funds.
This is very similar to e-wallets, but Play+ can also grant you a physical card you can use for gambling in physical casinos and use it anywhere Discover cards are accepted.
This means that, for example, you can withdraw funds from an ATM, making it very convenient for casino players.
What are the Top 5 Play+ Casinos?
Many casinos accept Play+ as a payment method. But here are the best overall:
BetMGM
BetRivers
Unibet
Borgata Online
DraftKings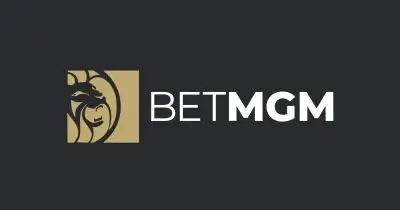 Why is Play+ Popular With Casinos?
This payment method was designed with casino players in mind, this is why it's a great choice for gamblers, and many online casinos use it. Need cash? Go with your card to an ATM and withdraw. Need to fund your casino account? Simply enter your Play+ details and choose an amount.
In many cases, you can perform all operations related to Play+ within the casino platform. For example, you can add funds to your prepaid card with a credit card directly in your casino account, which saves a lot of time and trouble using different apps.
Is it Safe to Pay with My Play+ at a Casino?
This method is very safe as funds are secured in Play+'s partner bank, insured by the Federal Deposit Insurance Corporation.
Play+ works with a partner bank with FDIC insurance.
It also requires a PIN and numeric password.
Casinos that work with Play+ comply with advanced security features such as 128-bit encryption.

A KYC (Know Your Customer) policy requires casinos to verify your personal data. One of the requirements is for you to submit your ID. The EU enacted this in the General Data Protection Regulation (GDPR).
You can find more info here and here.
I only promote licensed, safe casinos.
How to Use Play+ at Online Casinos
You use this method as you would use a prepaid card or e-wallet. Most times, all you need to do is to choose a withdrawal or deposit method then select an amount.
The good thing is that many platforms also let you fund Play+ with other payment methods, which makes it a practical, flexible payment method.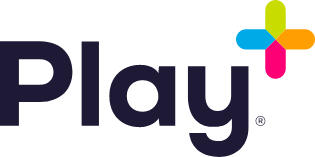 Deposit and Withdrawal Fees on Play+ Casinos
Another great thing about Play+ is that the provider doesn't charge any fees. However, casinos might charge fees with this payment method. You can find out about fees in the casino's terms and conditions.
Deposit and Withdraw Your Winnings Using Play+
Since this payment method was designed for casinos, it's effortless. If you want to deposit:
Go to the deposit section on your casino account
Select Play+
Enter your deposit amount
Confirm the transaction
If you have enough funds, the transaction will generally be immediate. To withdraw money:
Go to the withdrawal section on your casino account
Choose Play+
Enter the amount to withdraw (consider what's the withdrawal limit)
Confirm your choice
Funds will then be available on your Play+ card.
What are the Pros and Cons of Using Play+ at Online Casinos?
Here's some info about the good and not-so-good points of this payment method:
| | |
| --- | --- |
| PROS | CONS |
| Low fees | Requires a separate Play+ account |
| Combines prepaid card and e-wallet | Play+ services can differ between casino sites |
| Specifically designed for gambling sites | |
Play+ vs. Other Payment Methods
This method has many advantages over other competing ones. The main advantage is that, as a prepaid option, you can only play with what's on the card, which in turn helps with bankroll management..
PayPal is another popular choice, but Play+ does everything PayPal does and more. Thanks to the prepaid card, it offers more flexibility and, depending on how you use it, might be cheaper as well.
Cryptocurrencies also have some disadvantages compared to Play+. The main one is their volatility: you purchase cryptos today at a certain price, and if it drops, you'll lose money. Also, not all casinos take them as payment methods, and withdrawals sometimes take a long time.
Here's a comparison of some key points between them:
| | | | | |
| --- | --- | --- | --- | --- |
| Features | Play+ | MasterCard | PayPal | Bitcoin |
| Instant banking | ✔ | ✔ | ✔ | ✔ |
| Can use it with ATMs | ✔ | ✔ | ✖ | ✖ |
| Overdrawing | ✖ | ✔ | ✖ | ✖ |
What If I have any Issues Using Play+ at Online Casinos?
This payment platform is reliable, and you probably won't have many issues. But in case you do, here's what you need to do for some common situations:
I can't deposit with my Play+ card.
You can only use what's on your card, so check that you've topped it up.
I have money in my Play+ account but can't use it at my chosen casino.
You may need to create a new account if you're playing at a different casino or in a different state. Check with the casino's support staff or the Play+ website for further info.
Tips to Consider Before Choosing this Payment Method
There are some extra considerations before choosing this method. Here are some:
Check if Play+ is excluded from the payment methods available for the bonuses you want to claim.
Make sure you can withdraw your winnings using Play+.
Consider the commissions when using Play+.
Check that you have the required payment methods to fund your Play+ account.
Remember to treat it as any prepaid card. Store your info safely, and don't share it with anybody.
Frequently asked questions
You can create an account on the Play+ website.
There are no monthly fees, but there are ATM withdrawal fees and other associated ones.
Yes, you can fund it with your PayPal balance, credit card or eChecks.
You can check it for free on the Play+ website or via phone. For a fee, you can also check it at any participating ATM.