Calls are growing for Pennsylvania authorities to tackle the proliferation of so-called 'skill game' machines in the state. Whereas casino slot games, whether land-based or online, are entirely RNG (random number generator) based, and thus subject to strict regulation, so-called 'skill game' machines are able to avoid such oversight.
The machines, which are heavily influenced by slot games but include an element of skill, have been called an 'existential issue' by the regulated casino industry. Indeed, earlier this month, Parx Casino filed a lawsuit against one 'skill game' manufacturer, Pace-O-Matic, claiming the machines offer nothing more than thinly veiled gambling.
Machines Damaging Communities?
Of course, the regulated casino operators, video gaming terminal operators, and the PA Lottery, are unhappy because the unregulated 'skill-based' machines are taking market share, cutting into revenues and tax generation. Illustrating the scale of the issue, Bill Miller, CEO of the American Gaming Association, recently claimed that illegal gambling, including unregulated 'skill games' along with offshore casinos and sportsbooks, is costing communities around $4 billion annually in lost taxes.
But, it is the potential social cost of the unregulated machines that is clearly most concerning. By claiming their game machines require 'skill' or 'talent', their manufacturers argue it is acceptable to install them in unlicensed premises like gas stations, convenience stores, and restaurants. Some reports suggest this has resulted in children and potentially vulnerable people playing them. Others have even claimed that crime has surged in areas where the machines have been installed.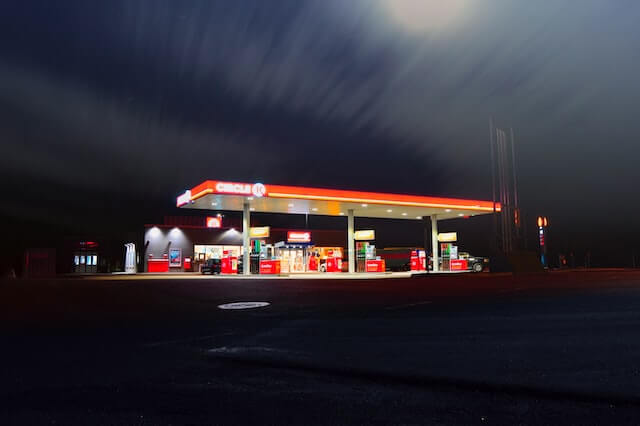 Are they Really Skill-Based?
The fundamental crux of the matter concerns whether or not these machines, marketed as 'skill games', actually involve skill or are just another form of gambling. To get a better idea, it is useful to visit the manufacturer's and distributors' own sites.
For its part, Pace-O-Matic, which is owned by Pennsylvania Skill, claims that its skill games are "predominantly based on skill". This is emphasised by Rock Goodling, Pace-P-Matic's National Director of Compliance, who claims that "a patient, skilful player can win every time they press the play button, every time," and that the "outcome of the game is based on the player's skill and not on the software of the game." According to Goodling, players of Pace-O-Matic games simply need memory retention skills, pattern recognition skills, and eye-hand dexterity to win, but they can win every time.
However, things get a bit sketchier when we look at some of the other suppliers of "skill games". Take for example PennsylvaniaSkills.com, a New York-based provider of "Pennsylvania skill & diamond skill game for leasing/rental across the USA."
The site, which features poor grammar and feels rather iffy, openly states the chances of a player beating the house edge "aren't very good". It goes on to explain that if the RTP (return to player) percentage is a base 85%, you can up that to 90% with the input of "skill." To put this in perspective, it is quite common for regulated online slot games to have a standard RTP in the region of 95%-98% – meaning players have a significantly better chance of winning, even without the "skill" element.
So, although, technically speaking, these games have been modified to incorporate an element of skill, it is an extremely small element, and the RTP is less than with most legitimate, regulated RNG-based online slot games. In reality, the dominant factor determining whether a player wins or loses, is still chance. This means, in reality, there is a very significant element of gambling involved.
Furthermore, all slot games, whether online or land-based, offered by regulated licensed casinos are tested and certified to ensure they are genuinely random. Can the same be said about these "skill games?"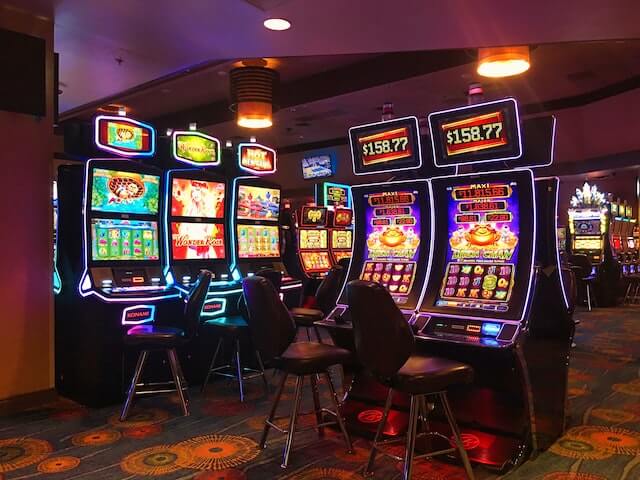 Can Skill-Based and RNG Games Co-Exist?
It seems that the Pennsylvania skill-based game conflict may be part of a bigger phenomena – the merging of entertainment forms thanks to ever developing interactive technologies. For many years, casino slots stood on their own with no real competition. They were in one distinctly chance-based space, and video games were in another distinctly skill-based space.
But, just as movie/video content used to be the preserve of television and theaters and was a distinctly passive form of entertainment, but is now interactive content consumed on many devices, gaming has also evolved. It is only natural that games of chance and skill have merged thanks to technological advancements.
Perhaps the real issue here is one of technological and social change outpacing regulation. It seems that legitimate innovators in the gaming space are providing genuine skill-based games, but because of regulatory confusion in states like Pennsylvania, some unscrupulous companies have been able to exploit the situation, tarnishing the entire industry's reputation.
As we've seen elsewhere in the world, there's no reason why games of chance, games of skill, and games that combine both, shouldn't co-exist. But, to do so requires clear regulation and consistent enforcement. Perhaps that could be best achieved if the casino and legitimate skill-based industry found common ground and worked together?